OVER 25 YEARS OF TECHNOLOGY – DESIGN – INNOVATION
As can be seen from the company name, our experience is derived from the Aeronautical Composite Materials sector. Coming from Agusta Helicopters (helicopter rotor blades and composite structures), our mentality and quality concept is typical of the aerospace world. We believe that our technological background in addition to years of experience, between production, research and development, is the best guarantee for our customers.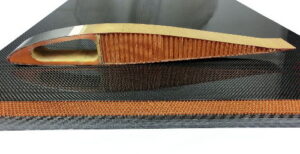 AVIACOMPOSITI has for many years (1993) been involved in the design and production of parts in carbon fiber, Kevlar, glass fiber, both structural and aesthetic. Our skills range from 3D CAD to surface modellers, FEM Analisys, Reverse Enginnering through 3D laser scanning, CNC milling and not least 3D printing. We also produce master models and molds internally.
We collaborate and / or have collaborated in the production, realization of projects and prototypes for:
INFN – Italian National Institute of Nuclear Physics
CNR – Italian National Research Council
Ducati motor holding
MV Agusta motor holding Università degli studi di Roma "Torvergata" project formula SAE STV3.0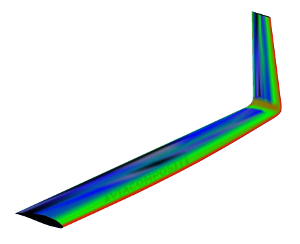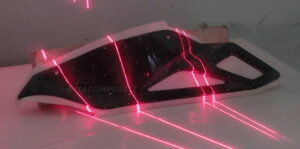 Among the last major works in the aeronautical and military field we can indicate:

Design, implementation and development of the "Carbon fiber anticervical support system for helicopter pilots, developed on a research program of the Italian Air Force.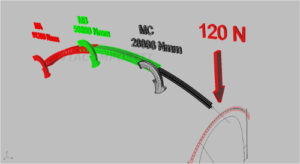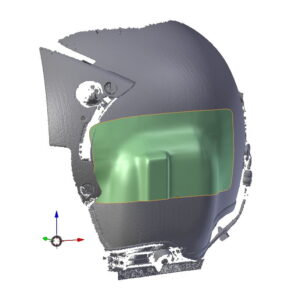 Study of molds and realization, from a design shape provided by the customer of parabolic or other type of carbon antennas for terrestrial or satellite data transmission systems both in one-piece and foldable or disassemblable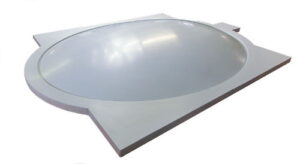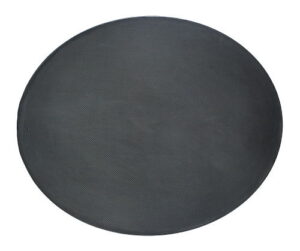 Carbon fiber cases for military electronics
Collaboration in the motorcycle field with MV AGUSTA MOTOR HOLDING for the realization of a carbon fiber fairing for their model

"F3" "OSCURA" and "INFERNO"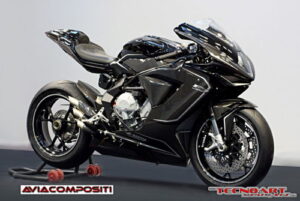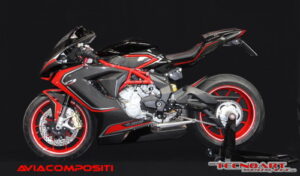 Realization of some parts in carbon fiber for cars "SAE" formula for the Mechanical Engineering TEAM of the University of TOR VERGATA – ROMA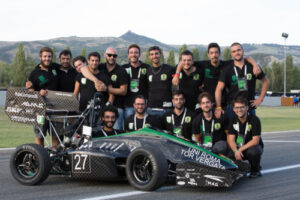 Hystory
In 1993, the founder of the Aviacompositi, Fabio Manieri, left the Agusta Elicotteri group (Centro Compositi Aerospazio) after several years of experience in aeronautical composites and especially helicopter rotors. With the title of Technical Aeronautical Expert, he worked in the clean-room department first as foreman of a working group in the composite experimental department for the helicopter EH101 (now AW101) and then in the industrial engineering office where the manufacturing and overhaul directives of the rotors and composite structures of helicopters are written for the production and revision departments.

In that year he founded the company Aerocompositi with a partner, which will operate until 1997, producing among the first in Italy parts in carbon fiber for Superbikes, especially for Ducati. The company immediately highlights the quality of the products by producing parts for various motorcycles but first of all for the Ducati Monster, supplying hundreds of details to the Gio.ca.moto international of Bologna, including mudguards, windshields, timing belt covers etc. from which many will later take ideas and ideas. We are now in 1995, the desire to innovate and the passion as well as for the aeronautical world also for the electronics pushes Fabio Manieri to study a LED diode tachometer for the Ducati Monster which motorcycle leaves the house without such device, after months of studies and tests to develop design and electronics comes the innovative LED diode tachometer (probably the first of its kind ever produced for motorcycles) that will be produced in large number and still in production.

In 1998 after the closure of the Aerocompositi, Fabio Manieri founded the Aviacompositi, a company always at the forefront in the production of carbon fiber parts for motorcycles appreciated worldwide for quality and design as well as for the innovative and functional series dashboards "EVO2", "AVIA", the revs indicators (also designed and produced entirely in Aviacompositi) the carbon fiber rear-view mirrors with an innovative and unique teardrop shape (the latter boast several attempts at imitation) and many other parts in carbon with refined, aerodynamic and harmonious forms. From 1998 to 2000, Aviacompositi has produced many parts for Ducati Performance, once again affirming its expertise in the sector.

The most recent history is full of successes both in the military (designing, development and realization) and in the motorcycle one, collaborating with MV AGUSTA MOTOR HOLDING in the creation of fairings in carbon fiber for the F3 "OSCURA" and the F3 "INFERNO"